Book Name: Golden Seerah for the Young Generation (Darussalam)  Author: Abdul Malik Mujahid I really love this book. The format...
Taking the Hijab is a big responsibility. Especially with all that the news and media projects about the Hijab and...
Asalama'alayka O Prophet Muhammad, Peace be upon you, I think about you everyday. I wish I lived when you lived....
Do you think it is possible to miss somebody that you've never met? Do you think it is possible to...
On the Day of Resurrection, a person will be called by their name and the names of their parents. Therefore,...
Name: The Surah takes its name from the sentence 'Idha jaa kal-munafiquna' of verse 1. Revelation: This is a Madni...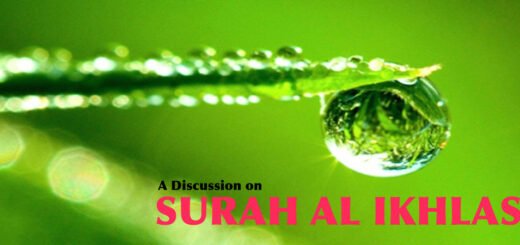 Name: It means "The Purity". It gets its name from the theme and subject matter, because it deals with only...
Asalamu'alaikum, I would like to begin by asking a question: How many paths can you follow in this life? The answer is...