Asalama'alayka O Prophet Muhammad, Peace be upon you, I think about you everyday. I wish I lived when you lived....
The Lives of the Prophets is a series of lectures produced in the English language. The author has done extensive research...
"And We have sent you O Muhammad not but as a mercy for all of humankind, jinn, and all that...
Disney's Snow White, Cinderella even The Little Mermaid seemed like innocent stories to the generations of children who enjoyed them,...
Name: The Surah takes its name from the sentence 'Idha jaa kal-munafiquna' of verse 1. Revelation: This is a Madni...
Asalamu'alaikum, I would like to begin by asking a question: How many paths can you follow in this life? The answer is...
Whether it be your wife, husband, parent, child or future prospective, these lectures will provide the basic, necessary tools from...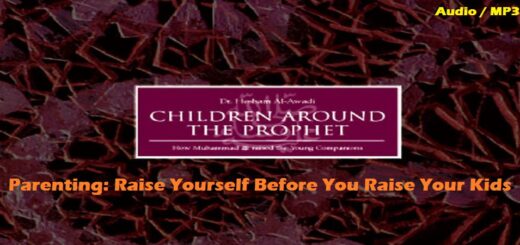 Children Around the Prophet (How Prophet Muhammad (SAW) Raised the Young Companions) is an 8 CD set which introduces a...